Voice changer for ASMR (autonomous sensory meridian response)
ASMR content creators tend to scratch surfaces, whisper, brushing, tapping different objects, and touching different textures in front of their microphone to generate sound effects that are pleasing and soothing to the listener.
In order to enhance the experience and the sound atmosphere created during these recordings, content creators can use Voicemod, the real-time voice changer that allows you to use pre-defined presets or combine audio effects (reverb, delay, filters, pitch shifters, etc.) to process the microphone signal and make the experience more immersive.
What makes a good ASMR video? Definitely the sound! Check out the multiple sound effects you have in Voicemod and make the most of it. Whatever trigger type you choose, you can always add extra effects in the background, change your voice to make it more soothing, and create the perfect atmosphere. The options are limitless!
How to use Voice Changer for ASMR
Get started with the free voice changer with these simple steps:
Download and install Voicemod Voice Changer App.
Open your streaming program or audio recorder and select Microphone (Voicemod Virtual Audio Device (WDM)) as the input.
Select one of the predefined voices or go to the Voicelab to generate your own sound processor chain until you find the audio atmosphere you need.
Finally, you have to select the Pitch, leave the Mix parameter at 100%, the Pitch parameter at 35% and Humanize at ON.
You have already created your own Evil Demon Voice, you can scare your friends.
If you do not want to complicate, you can also choose from our collection of voices.
Start scratching, stroking, touching and whispering as much as you like with a greater soothing effect. ASMR Love!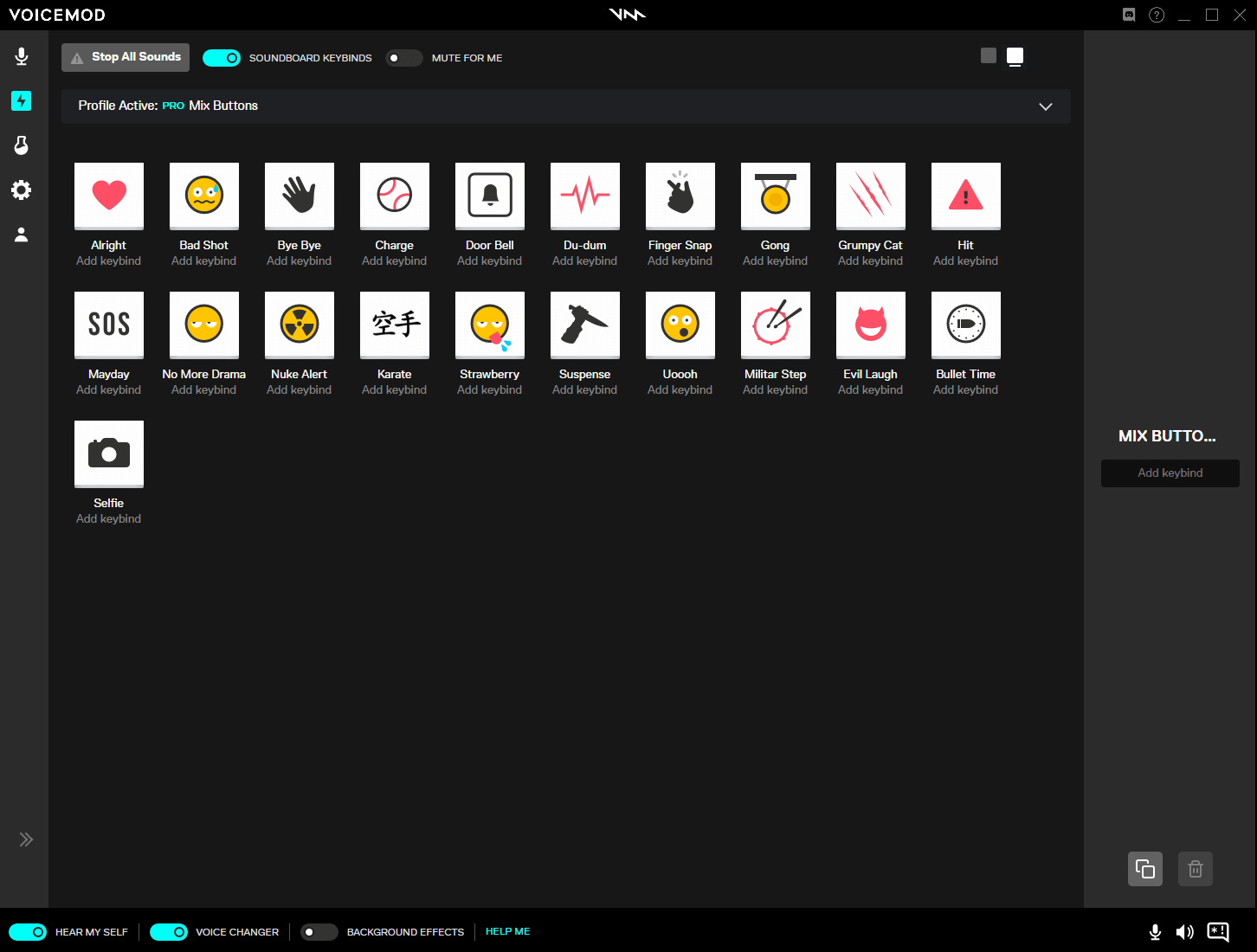 ADD RELAXING EFFECTS WITH THE SOUNDBOARD
Voicemod's soundboard allows you to play sound samples you can use for your ASMR content. Look into Voicemod PRO and you will find sound buttons like Spring Forest, Drizzle, Harp, or Spring Montain, great for your YouTube content or livestreams.
How to make your own ASMR videos and get tons of followers? Add some extra relaxing effects with the soundboard and create fully unique content to let your creativity run wild.
CREATE YOUR OWN VOICE
Want an extra level of creativity? Voicemod's Voicelab feature allows the true voice enthusiast to take their ideas and go wild! With over 15 effects to play with, you can combine and layer them to create the perfect voice filter. Each effect features its own tweaks and sliders, offering you the ability to fine-tune your newest creation. Create an unique relaxing voice for each of your ASMR videos and surprise your audience!
How to use Voicemod with other games & apps
if(is_admin_bar_showing()){ ?> } ?>