HOW TO SET UP VOICEMOD VOICE CHANGER WITH TWITCH
Get started in 4 simple steps:
Download Voicemod and configure it correctly on your PC by selecting your main microphone as the input device.
Make sure that the "Voice Changer" toggle at the bottom of the window is turned on.
Browse the library of voice filters and soundboards and assign your favorites to keybinds if you wish.
Ensure that you select "Microphone (Voicemod Virtual Audio Device)" as your input device in the application you want to use Voicemod with (your streaming software)
You are now ready to use Voicemod Voice Changer & Soundboard for Twitch!
TRY ON A NEW VOICE WITH THE VOICEBOX
Dazzle your audience with over 80 unique voice changers and effects. With Voicemod the choice is yours — sound a little funnier, scarier, or even more musical with our growing library of filters that allows you to express yourself, however that may be. Morph into any character you want, change voices on the fly, and turn your stream into a show!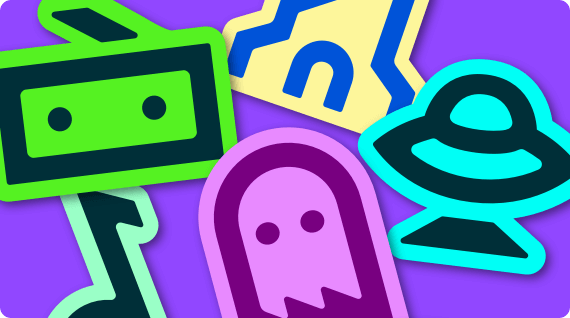 PLAY WITH THE TWITCH SOUNDBOARD
Use our library of preset soundboards to add an extra layer of flair to your streams and let the clip-worthy moments roll in! Want to get a little more inventive? Upload your own sounds in the form of MP3 or WAV files and create your own custom Twitch soundboard. You can even group or theme them to fit your content for the day! All soundboard effects can be easily assigned to keybinds so that you'll never miss the opportunity for a perfectly-timed reaction again.
ENHANCE YOUR VOCALS WITH CLEAN VOICE
Audio is a pretty important part of the streaming experience — that aircon blaring in the background ain't gonna cut it. With the Clean Voice effect, you can cut out the noise and focus on what matters most while Voicemod does the rest. Immediately balance audio levels, reduce background noise, and improve the sound of your vocals with a single click- no matter the microphone.
A NEW WAY TO MONETIZE
Set your own prices and choose who can change your voice and for how long. This makes donations more fun for viewers and broadcasters! A unique feature like this gives an additional incentive for viewers to subscribe to your Twitch channel. Engage your chat like never before with Voicemod.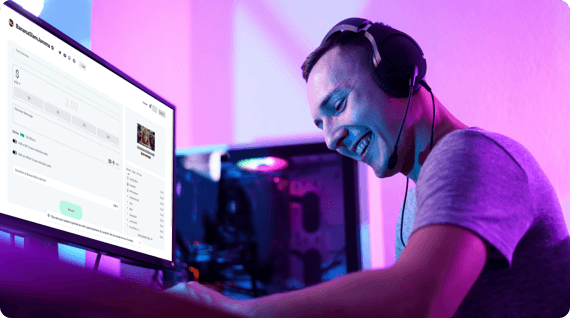 TEST YOUR CREATIVITY WITH VOICELAB
The key to being a good streamer is having a unique selling point — and what's more unique than your own custom voice? Head over to Voicemod's Voicelab and play with a variety of effects to craft your perfect filter. Need a little inspiration? Head over our community site to check out what the community has to offer, and directly import them into your own Voicemod for zero fuss!
COMPATIBLE WITH YOUR FAVORITE STREAMING PROGRAMS
Voicemod is compatible with all your favourite streaming tools. Use our Twitch soundboard and voice changer with programs such as Gamecaster, OBS, Streamlabs OBS, and more! We've also got direct integration with the Elgato Stream Deck for an even more seamless streaming experience. Just assign your preferred voice filters and sound effects to the Stream Deck's buttons and spam away!
How to use Voicemod with other games & apps
if(is_admin_bar_showing()){ ?> } ?>