How to use Voicemod Voice Changer on TeamSpeak
To get Voicemod and TeamSpeak working together, just follow these 6 simple steps. It won't take longer than a few minutes:
Open Voicemod Voice Changer App.
Open TeamSpeak App.
Go to Options at the Tools menu.
Go to Capture section.
Expand the Capture Device list and select Microphone (Voicemod Virtual Audio Device (WDM)).
Click Ok. You are now ready to use your TeamSpeak soundboard!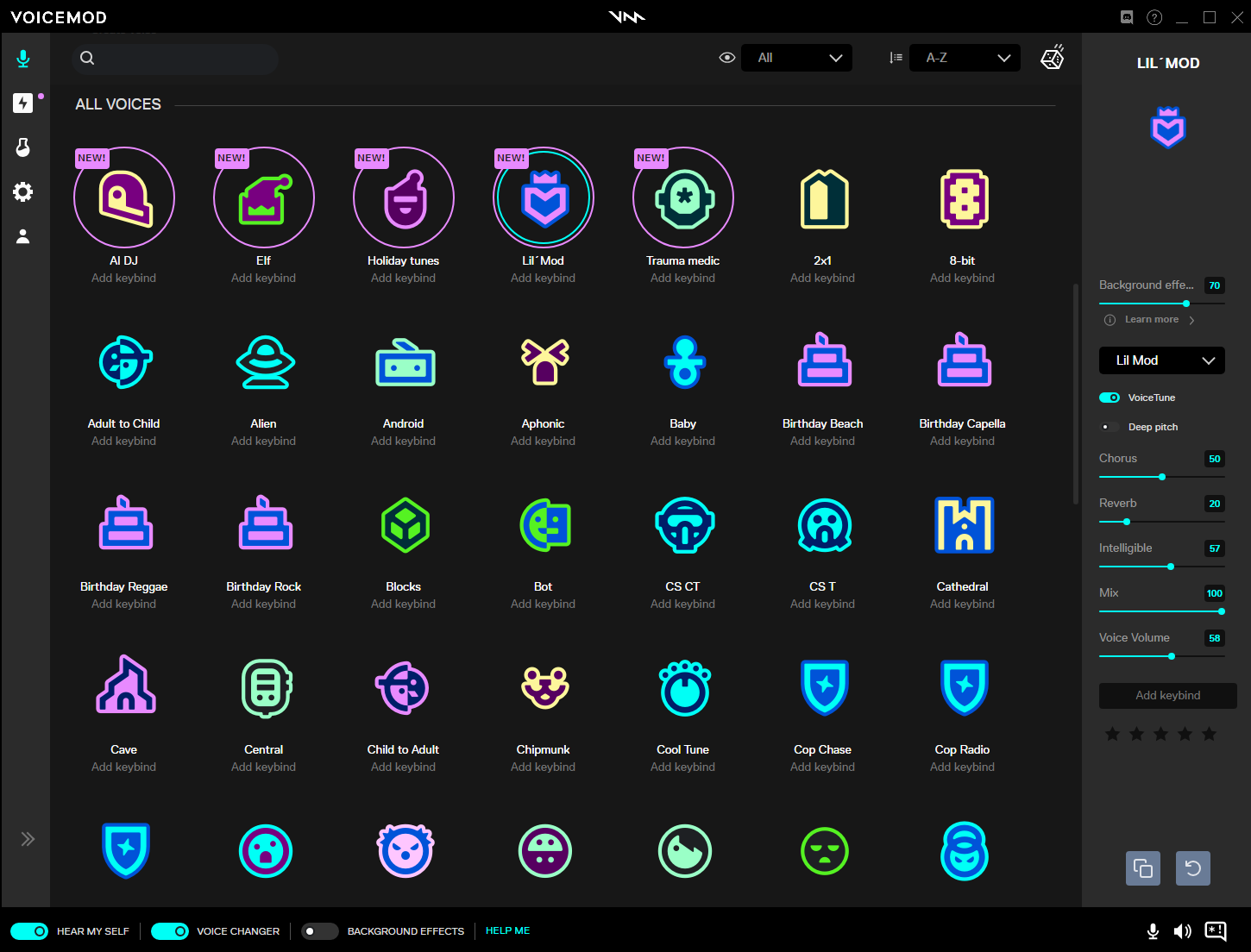 WHAT VOICE EFFECTS CAN BE USED ON TEAMSPEAK?
Download Voicemod and open the app on your PC. Then select the option 'Voicebox' at the top left menu to see all voice effects you can use on your TeamSpeak voice chat. You can use the Speechifier voice, or the Spaceman voice among many other, all depends on what you are playing and how you want to be heard. There are no limits with the voice modulator!
Just select the voice of your choice and use the right hand menu to modify the voice volume, the bass, middle, trebble, and more. You can select your favorite voices and they will appear at the top for a quicker access or you can also add them to keybinds so you can focus on your game and change your voice at only one click. Simple, right?
SOUND LIKE A PRO
Remove all possible noises in your background using our Clean Voice feature! Your microphone's sound quality will get a boost in one click as it balances audio levels and reduces the background noise — and removes your reputation as the person with the terrible mic! You have zero excuses to don't sound like a PRO!
How to use Voicemod with other games & apps
if(is_admin_bar_showing()){ ?> } ?>