Elgato Stream Deck + Voicemod
Take control of your voice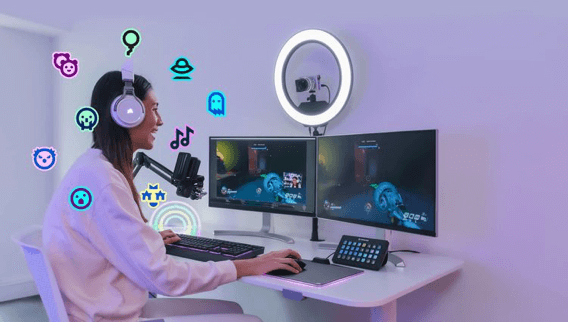 Stream Deck is the ultimate range of live content creation controllers from Elgato. Models include Stream Deck Mini (6 keys), Stream Deck (15 keys) and Stream Deck XL (32 keys). Plus there's Stream Deck Mobile (15 virtual buttons), the app for your iPhone and iPad. With Stream Deck you can instantly control your stream, launch files, communicate with your followers and much, much more!
Voicemod is the best voice changer and soundboard for gamers and streamers. The voice modulator that lets you choose from dozens of voices, design sound effects, and play sounds from your soundboard. The ultimate tool to amaze your audience!
The fusion of Stream Deck and Voicemod is guaranteed to boost your content!
Create profiles to trigger voices, play sounds, apply the censor button, activate ambient effects or employ the mute function. Thanks to Voicemod integration with Elgato Stream Deck, you can control the voices and effects of Voicemod App from any of its controllers.
Surprise your colleagues in online games and improve engagement with your audience on Twitch, YouTube or Mixer.
Engage like a PRO with the Stream Deck soundboard!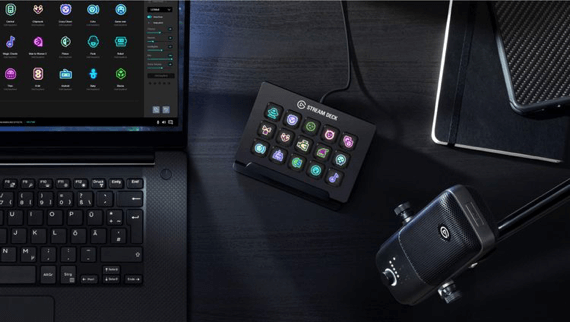 HOW TO USE STREAM DECK WITH VOICEMOD?
Follow these simple steps:
Search the Elgato Stream Deck app for the Voicemod tools panel.
Drag and drop the voices you want to use: either from the Voicemod collection or created by you in the Voice Maker.
Choose the shortcuts to the functions: Voice Changer On / Off, Mute, Ambient Effects…
When you have loaded your Stream Deck with the Voicemod options, you're done!
Now you're ready to amaze your audience!
How to use Voicemod with other games & apps
if(is_admin_bar_showing()){ ?> } ?>