How to set up the Voice Changer & Soundboard in Rocket League
Change your voice in Rocket League in 4 steps
To change your voice in Rocket League, just follow these 4 simple steps:
Download Voicemod and configure it correctly on your PC by selecting your main microphone as the input device in the application.
Make sure that the "Voice Changer" toggle at the bottom of the window is turned on.
Browse the library of soundboards and voice filters and assign your favorites to keybinds if you wish.
Ensure that "Microphone (Voicemod Virtual Audio Device)" is selected in the application you use for voice communication (e.g. Discord).
Your new voice and sound effects should now be coming through your microphone signal. Enjoy!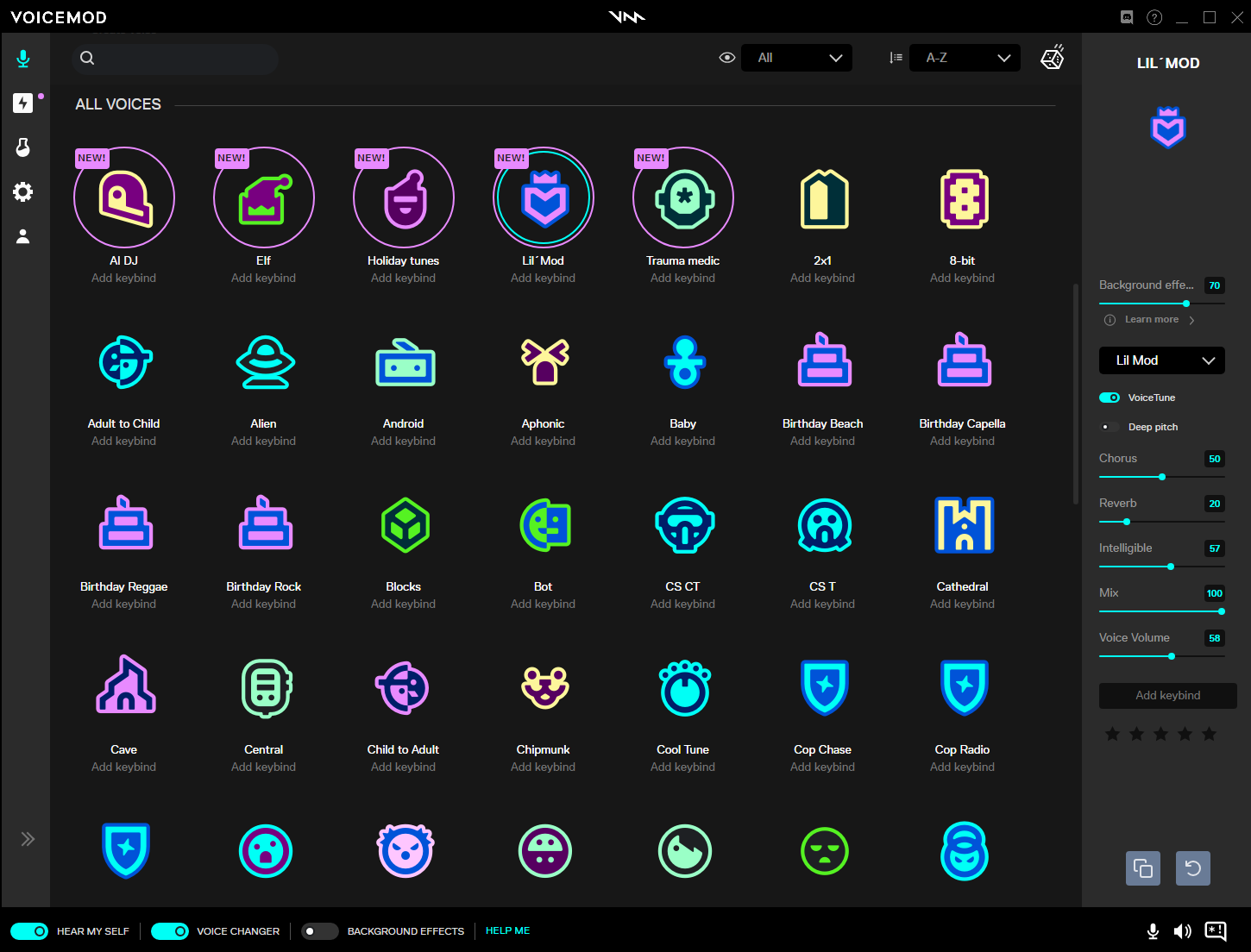 UNLIMITED SOUND EFFECTS FOR ROCKET LEAGUE
With Voicemod, adding sound effects and meme reactions to your games has never been easier. With our large library of soundboards (and new ones added monthly!), you can browse to your heart's content and add creative sound effects to emphasize key moments in Rocket League. Distract your friends to secure the win, celebrate epic goals, and make some noise whenever you win matches — and assign keybinds to make them even easier to use.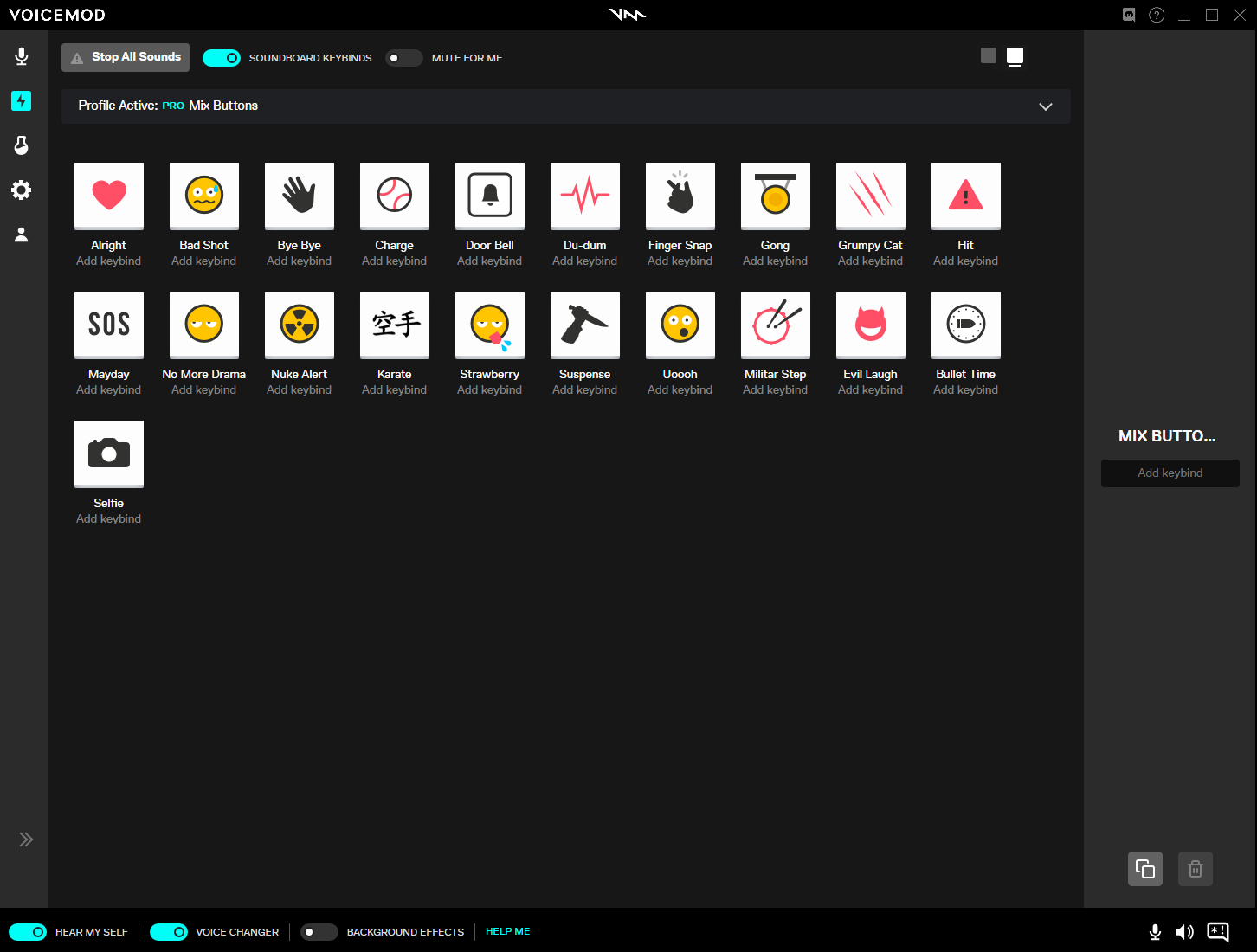 UPLOAD YOUR OWN SOUNDS
We're all about expressing yourself — and what better way than by uploading your own unique sounds? Choose any .MP3 or .WAV files and create your very own Rocket League soundboard! Try out your favorite meme sounds, hilarious inside jokes with friends, or even choose Rocket League sound effects to fool the competition!
TRY A NEW VOICE — OR MAKE YOUR OWN!
Voicemod's real-time voice changers allow you to change your voice on the fly to make things even more interesting. Try them out in Discord chat or even while streaming Rocket League — the choice is yours. If you're extra creative, try making your very own voice filter with Voicelab. Make use of over 15 effects sliders to craft a unique voice for yourself and broadcast it to the world!
IMPROVE YOUR MIC QUALITY
Take your mic from noisy to clear with our Clean Voice feature! Your microphone's sound quality will be boosted in one click as it balances audio levels and reduces background noise — and removes your reputation as the person with the terrible mic!
How to use Voicemod with other games & apps
if(is_admin_bar_showing()){ ?> } ?>