HOW TO SET UP THE PLAYSTATION VOICE CHANGER – VIDEO TUTORIAL
How to get a voice changer on PS4 and PS5 using Remote Play
Can you use Voicemod on Playstation? The answer is: Yes, you can! You just need to connect Voicemod and Remote Play as explained below.
If you want to be able to play PS5 or PS4 whilst using a voice changer you need to follow these steps: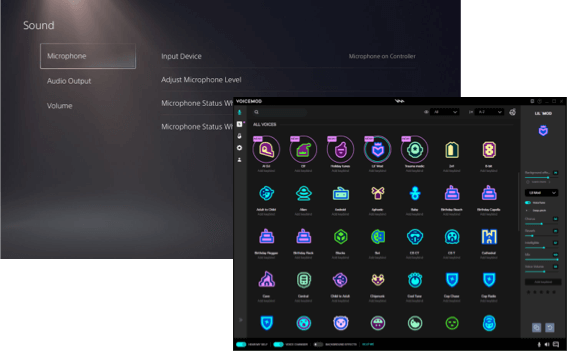 Go to your PS5 or PS4 System settings> Remote Play> Enable Remote Play.
Download Voicemod app on this page, install it on your PC, and open it.
Inside Voicemod, select your microphone headset and speakers. Browse the voice effects available in the app enabling 'Voice Changer' and 'Hear Myself' at the bottom of the window. You can also use the soundboard inside Voicemod.
Go to your PC and open your main System settings> Sounds and select (Voicemod Virtual Audio Device (WDM)) as your Default Microphone.
After this, go to Playstation website and download Remote Play App, sign in and connect to your PS5 or PS4.
Now your new voice should be coming out from your mic. you are ready to use Voicemod on your video game console. Enjoy!
Voice Modulator for PlayStation, the next level
Using a voice modulator on PS4 and PS5, allows users to communicate online using a robot, baby, or girl's voice, among many others while playing Fortnite, Rocket League, GTA V… This will make your PS4 and PS5 games even more immersive. Thanks to Voicemod technology together with Remote Play, you can use the PS5 voice changer in real-time with no effort.
The best option to modulate your voice in the sony console, totally free and live!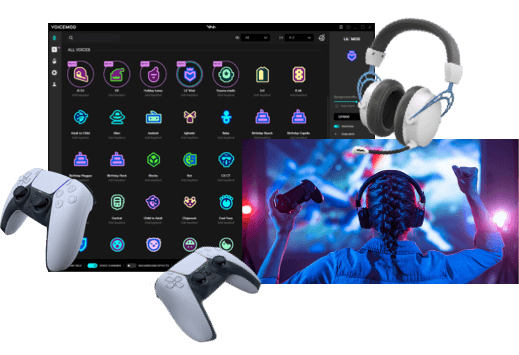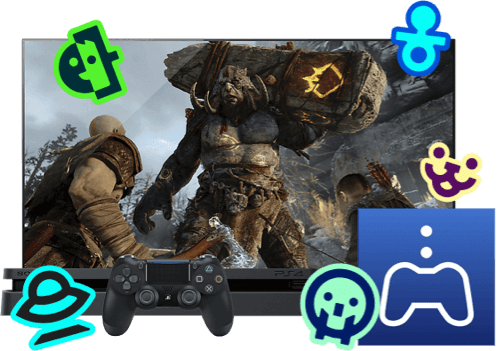 Try the Soundboard for PS4 and PS5 free!
Voicemod Desktop and Sony's Remote Play app allow you to play the console from a PC in real-time and use the voice changer and soundboard from Windows. With Voicemod for PS5 and PS4 you can not only change your voice but also use the sound effects offered on our different soundboard profiles at one click. You can assign your favorite sounds to keybinds for easier access or even upload any sound from your PC and create your own soundboard for Playstation.
Check our Soundboard page for more info.
How to use Voicemod with other games & apps
if(is_admin_bar_showing()){ ?> } ?>