Pennywise Voice Changer for Halloween
Many players use the Pennywise voice changer to prank others and create jumpscares while playing games such as Fortnite, Minecraft, and more. In order to use this creepy voice, it is necessary to download an app to your PC to enable this voice filter in real-time.
Perform this type of pranks, making impressions of Pennywise, the IT clown is perfect for events like Halloween. Send a scary recording to your best friends using a voice changer for trolling like Voicemod.
In addition to performing a voice acting as the actor of the IT movie (remake of 2017) it is necessary to apply a series of effects that can be achieved after downloading a simulator or recording generator in real time. Get ready to trolling at Fortnite and other games with Pennywise's voice. If you are after creating some horror vibes, you may also be interested in the Best Halloween Voice Changer
How to do Pennywise voice?
Do you want to sound like the crazy clown from the IT movie? It is very easy! Create the voice yourself following these simple steps:
Download, install and activate Voicemod PRO. The voice changer app to create Pennywise's voice.
Select the Voice Maker function (Voicelab), the custom simulator / generator to create a new sound.
Select the "Reverb" effect and set the Mix parameter to 60% and the Room parameter to 30%.
To make the scary tone of the Pennywise voice, select the Highpass effect and just set the Mix parameter to 100% and the Frequency parameter to 60%.
You already have Pennywise's voice ready for pranks and trolling in online games.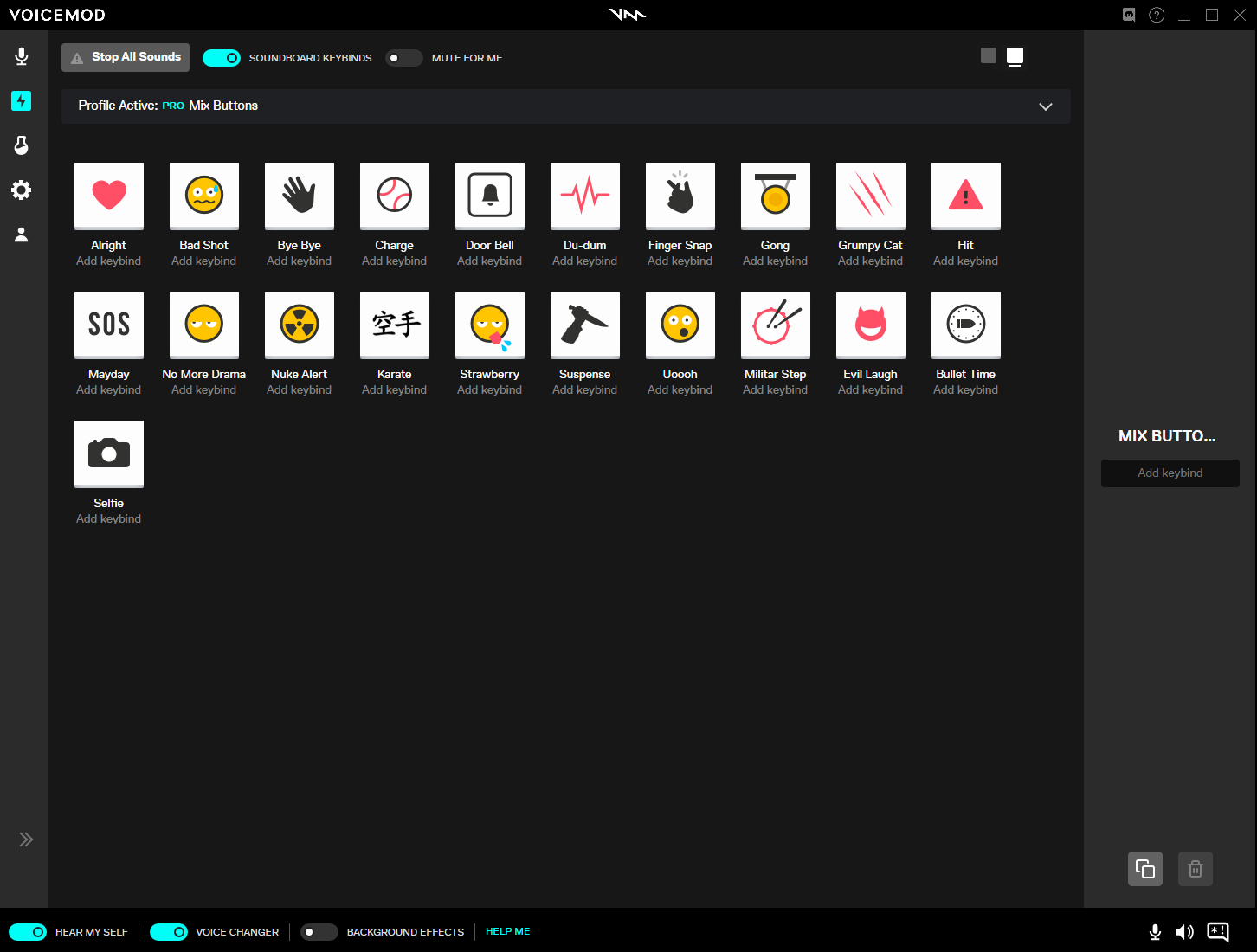 VOICEMOD'S SOUNDBOARD: FULL OF SCARY SOUND EFFECTS
Want more? If Pennywise voice is not scary enough for you, use Voicemod's soundboard. This Voicemod PRO functionality brings the most horrific sound effects at only one click, as simple as that! Go to Voicemod Soundboard, select the Halloween profile and you will find 21 sound buttons to use in the background while playing online or in a voice chat. Choose between sound effects like the chainsaw or the scream, thunder sounds, or our curse melody among many others… And assign your favorites to keybinds for easy use.
Change your voice to Pennywise's voice and surprise, scare and create reactions among your friends. You can use it in online games like Fornite but also in a Zoom call, Facetime, or Skype.
How to use Voicemod with other games & apps
if(is_admin_bar_showing()){ ?> } ?>