Voicemod and League of Legends: Level up your experience!
How to set up Voicemod
in League of Legends
Get started in 5 simple steps:
Download Voicemod and configure it correctly on your PC by selecting your main microphone as the input device in the application.
Make sure that the "Voice Changer" toggle at the bottom of the window is turned on.
Browse the library of soundboards and voice filters and assign your favorites to keybinds if you wish.
Open the League of Legends client and navigate to the settings cog in the top right corner.
Select the "Voice" menu option. Under the Input settings, change your input device to "Microphone (Voicemod Virtual Audio Device)"
Your new voice and sound effects should now be coming through your microphone signal. Enjoy!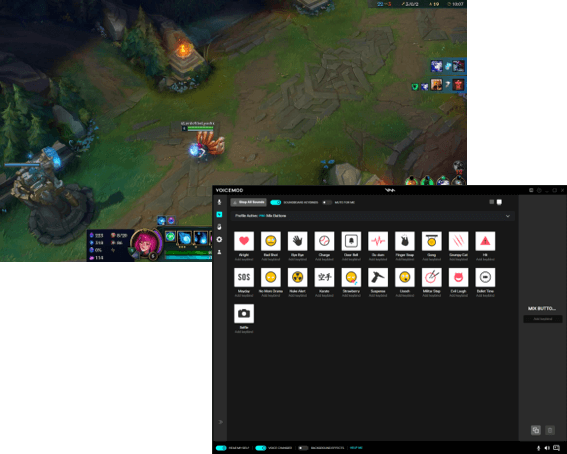 Legendary Sound Effects
Our soundboard library has something for everyone. With new sound packs added regularly, there's an effect for every occasion! Use them to trick teammates or highlight crazy plays, great for hyping up chat during a stream or making your recorded LoL gameplay more entertaining.
Create your own League of Legends soundboard by uploading any .MP3 or .WAV file! Incorporate your favorite meme sound effects, epic music, and more to add an extra personal touch. All sounds can be assigned to keybinds, so make sure to set up your favorites for quick and easy access on the fly.
Transform your voice
Use your voice to become any LoL champion — or anything. Try on voice filters to sound scarier or more robotic; add a little Autotune and become a superstar; change your pitch and sound like never before! With an expansive library, you have the freedom to choose.
If you want to keep it simple, our Clean Voice filter is the feature for you. Experience clear, natural vocals and an enhanced audio experience for whoever is listening. Clean up your background noise and balance your audio levels for clarity like never before — all with one click.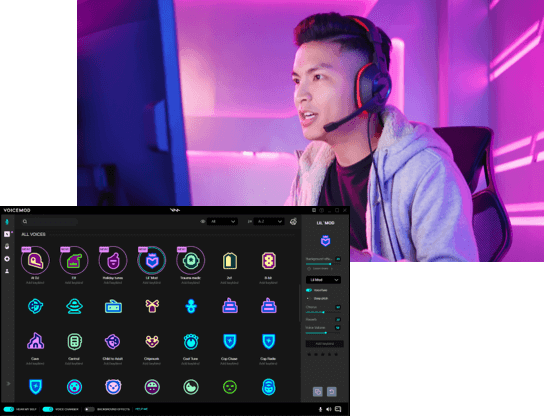 CREATE YOUR OWN VOICE CHANGER
Play with over 15 sliders and settings to turn yourself into your favorite champion using Voicelab, our premium voice and sound creation software. Experience next-level immersion and roleplay by using a tailor-made LoL custom voice during games and streams.
Our community has created a variety of League of Legends voices which you can import directly into your Voicemod! If you have a creation you're proud of, share it to our Voices page to allow other members of the community to try them out.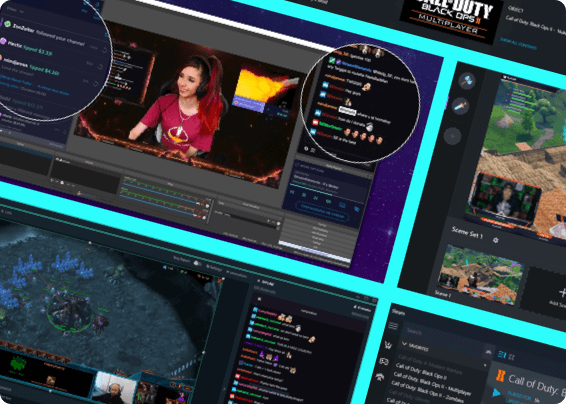 What if I don't use the League of Legends in game voice chat features?
Not to worry — Voicemod is compatible with a variety of popular voice chat applications! You can use your voice changer and soundboard with Discord, TeamSpeak, Skype, and many more. Simply configure these programs by selecting "Microphone (Voicemod Virtual Input Device)" in their respective sound setting menus, and ensure that Voicemod is running in the background.
Visit the guide section at the bottom of this page for more detailed tutorials on how to use Voicemod with your preferred program.
How to use Voicemod with other games & apps
if(is_admin_bar_showing()){ ?> } ?>