How to set up Voicemod
with Halo Infinite
Just follow these simple steps to activate Voicemod voice changer and soundboard in Halo Infinite.
Download here Voicemod and install it on your PC.
Open Voicemod and enable Hear Myself and Voice Changer.
Download Halo Infinite and run it on your PC.
Once in Halo go to Settings > Audio > Communication and make sure that your voice chat input device is Voicemod Microphone. Now you are ready to use your modified voice in Halo Infinite and use the sound effects from Voicemod soundboards into your Halo gameplay.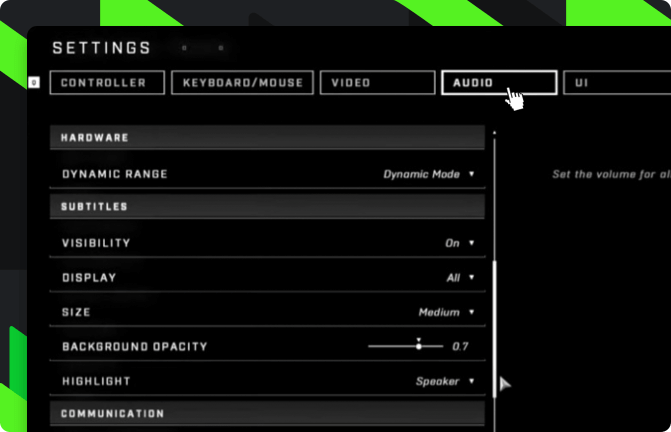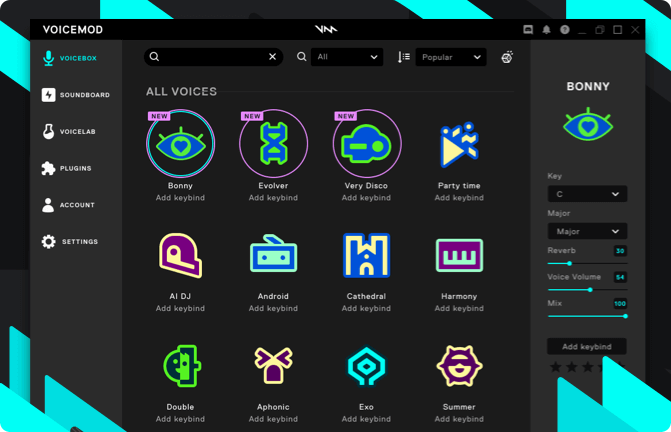 Best voice filters
for Halo Infinite
Changing your voice in Halo Infinite voice chat is very simple. You just need to choose a voice filter inside Voicemod Voicebox functionality. You will find robotic voice effects, musical ones, human ones and many more that you can use at one click. Press the voice effect of your choice and you'll see how you'll come up with a completely different voice to use in your gameplay. Voicemod voice changer is the perfect layer of extra fun you were looking for while playing Halo Infinite
Do not miss the soundboard
for Halo Infinite
Voicemod is not just a voice changer but also a soundboard. To get to the soundboard function, you just need to open your installed Voicemod app on your PC and go to the Soundboard option in the left-hand side menu. You'll see all the sound effects you can play at one click. Want more? You can also upload any sound clip from your PC to your Voicemod app, save it, add it to a keybind and play it at any time. As simple as that!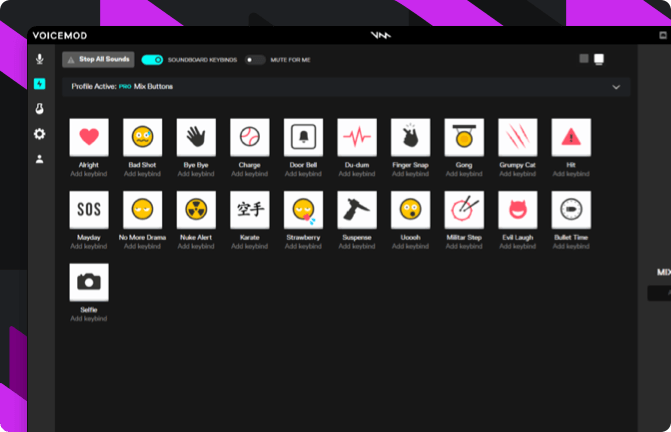 How to use Voicemod with other games & apps
if(is_admin_bar_showing()){ ?> } ?>