Pure Vocal Clarity
Don't sweat the techy stuff – Voicemod's Clean Voice will take you from sloppy to slick no matter your microphone. Improve your voice quality for free with just one click.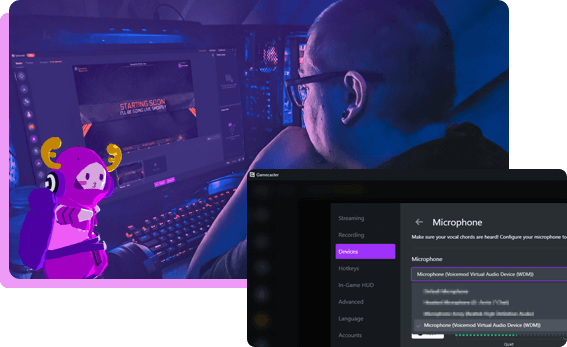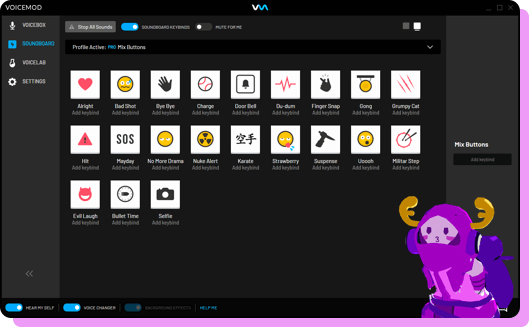 Unlimited Soundboards
Streaming sound effects right at your fingertips. Voicemod offers you pre-set soundboards for any occasion available on demand. If you want to kick it up a notch, express yourself with your choice of sounds with a fully customizable soundboard. Your stream, your way.
Morph Into Anyone
Select from dozens of pre-made voices or create your own. Change your voice in real-time to amplify your stream. Take great moments and make them iconic with scary, funny, loud, or out-of-this world effects. The options are limitless.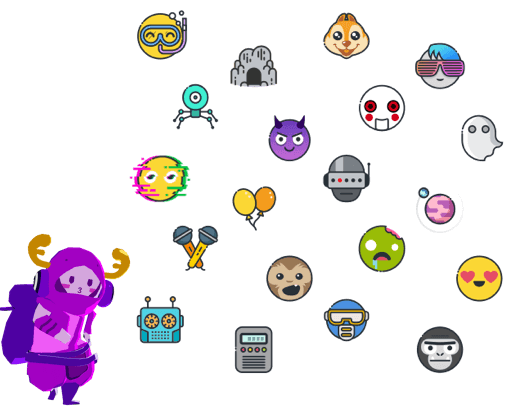 How to use Voicemod with other games & apps
if(is_admin_bar_showing()){ ?> } ?>