No matter what pitch, tone, or color your voice naturally has, we can guess that you've thought about changing your voice at least once. Whether it's for a song, YouTube video, podcast, or something else entirely, having the ability to transform your natural sound into something like a robot voice can unlock your creativity like never before. 
As such, you might be wondering how you can even achieve a robotic voice. After all, our voices naturally have limits, and there's no way that you can organically make it on your own (unless you've been gifted with such a rare, weird ability!). 
Fortunately, we have a solution for you: Robot voice changers. Thanks to Voicemod's real-time AI voice-changing technology, it's easier than ever to transform your vocals into whatever wacky, absurd noise you dream of. Using these advanced digital tools, the sky is the limit. 
Want to learn more? Stick around as we delve deeper into the robot voice effect and help you learn how to easily create it yourself. 
Robot Voice Changer: What Does a Robotic Voice Sound Like? 
Think back to the movies and TV shows you've seen, particularly those that are in the fantasy or science fiction genre, and the robot characters they showed on screen. Aside from being visually striking with iconic, sleek titanium outer shells and designs, there's one thing you immediately notice about them: their voice. 
Whether you're imagining Star Wars' C3PO and R2D2 duo or Doctor Who's Cybermen, these characters boasted unmistakable robotic voices that ensured their presence was unforgettable. These noises often come across as heavily "synthetic" or "artificial," reminding you that the voice's owner isn't human at all. 
On the other hand, a robotic voice can also be subtle enough to sound almost human, yet still unnatural enough that it's not completely convincing. This can make for an eerie impact, like that from HAL900 in the film 2001: A Space Odyssey, which is perfect for telling scary stories.
The Most Popular Robot Voices 
1. Transformers: Optimus Prime Voice
Voiced by the excellent Peter Cullen, Optimus Prime may very well be the most iconic member from the Transformers series' diverse cast of talking robots. Cullen's naturally deep, musky tone is further enhanced by a robot voice changer that gives it a uniquely synthetic sound. As such, it's probably one of the reasons why everyone knows Optimus' favorite catchphrase by heart: "Autobots, roll out!"
👇Keep reading to see how you can create your very own Optimus Prime voice changer with Voicemod. 
2. Iron Man: Jarvis Robot Voice
Packed with snark, sass, and maybe a little too much intelligence, Iron Man's artificial companion is undoubtedly one of the film franchise's best highlights. However, Jarvis' lovable personality couldn't be complete without its robot voice that always sounds amazing coming from the big screen. With Voicemod's real-time voice changer, you can enjoy your own Jarvis voice generator to be the next Iron Man companion. 
3. Star Wars: C-3PO Voice
The Star Wars franchise is famous for a host of incredible qualities, but there's one thing that makes it perhaps one of the most unique creations ever: A cast filled with unforgettable characters. 
Of these, C-3PO is a fan favorite who makes every scene all the more enjoyable with his synthetic charm and unique vocal tone. Played by Anthony Daniels, this is just another famous custom robot voice that easily goes down in film history. 
4. Trek: Starship Computer Voice
Like any other sci-fi saga, Star Trek isn't complete without its own cast of cyborgs, and Majel Barrett's Computer deserves a place on this list. No matter what kind of adventure the crew is sailing through the cosmos towards, you can be sure the starship's computer is always coming along for the ride. 
5. Wall-E: Wall-E Voice
Though robots are often thought to be intimidating, hulking machines built for war, they can also be soft, vulnerable characters that melt our hearts: in this case, Wall-E from Pixar's classic animated movie. Even if the little machine doesn't speak a single human word, you can't ignore how adorable Wall-E's robotic voice sounds throughout the film.
Robotic Voice Generator: How to Create a Robot Voice
Now that we've covered some of the must-know basics behind those custom robot voices you hear across pop culture, it's time to learn how you can get your own robotic voice generator. Whether you're planning to surprise your friends at your next virtual hangout or need an exciting sound to enhance a song, learning these tricks will unlock a variety of creative ideas you can utilize for any situation. 
So, how exactly does a robot voice changer operate? Well, the concept is simple: Distortion. Making a human voice sound synthetic can be achieved by altering things like pitch, vocal color, reverb, and other frequencies that our body naturally produces. You can make these distortions as small or as large as you wish. 
Now, finding the right tools to help you achieve the robot voice of your dreams is another story. Fortunately, there is no shortage of powerful digital voice changers capable of transforming your words into whatever noise you desire. 
With Voicemod's AI voice changer for PC, the process couldn't be more straightforward. Compatible with multiple live streaming platforms, all you need to do is connect the software with your microphone, select the robot voice option into the Voicebox section, and take your voice anywhere you want to go online. Some of Voicemod's robotic voice changers are: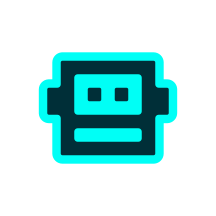 Robot voice changer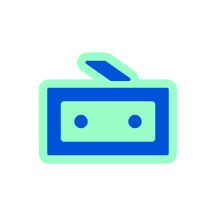 Android voice changer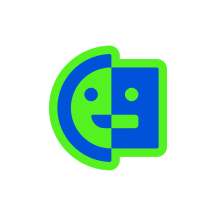 Bot voice changer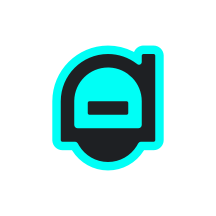 Police bot voice changer
And, if that's not enough, you can also use our one-of-a-kind Voicelab feature to create a custom robot voice of your own! You just need to play around with sliders and adjust distortion, pitch, reverb, and up to 16 effects. Use the "Robotifier" effect to sound less human and more robotic.
From Zoom calls to video game lobbies, Voicemod is waiting for you to bring it everywhere. Take a look at some of its features today and get started altering your voice quicker than ever before. The setup process takes less than five minutes! 
How to use Voicemod with other games & apps
if(is_admin_bar_showing()){ ?> } ?>