How to set up Voicemod Voice Changer
and Soundboard on WhatsApp Desktop
Want to know how to change your voice on WhatsApp PC? Get started in 4 simple steps:
Download Voicemod and configure it correctly on your PC by selecting your main microphone as the input device in the application.
Make sure that the "Voice Changer" toggle at the bottom of the window is turned on.
Browse the library of voice filters and soundboards and assign your favorites to keybinds if you wish.
Ensure that "Microphone (Voicemod Virtual Audio Device)" is selected as your microphone in the WhatsApp call menu.
Your new voice and sound effects should now be coming through your microphone signal. Enjoy!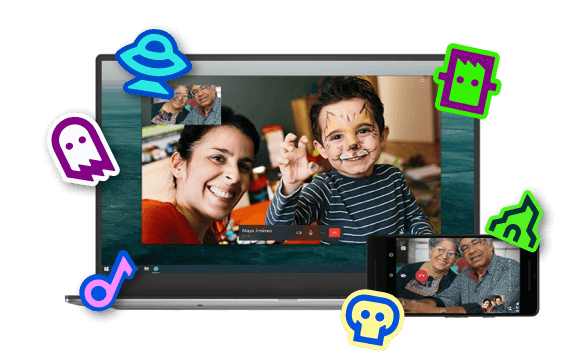 Tons of voice filters
Looking for a voice changer for WhatsApp calls? The Voicemod library has something for everyone! Make your voice louder, scarier, funnier, or more musical with our WhatsApp desktop voice changer. Toggle background effects to add an extra layer of excitement, or go the extra mile and use our Voicelab to create your very own voice! Now when you call family and friends, you can have fun experimenting with your voice and making everyone laugh!
Hilarious sound effects
Try out the Voicemod soundboard for WhatsApp to add the best sound effects to your calls! With new soundboards added regularly, there's always new effects to choose from — perfect for every occasion. For a personal touch, use the custom soundboard feature to upload your very own sound effects, songs, and more to create your own WhatsApp Desktop soundboard!
For ease of use, assign your favorite sound effects to keybinds to use them on the fly — get the best reactions out of family and friends during your calls and keep the laughs rolling!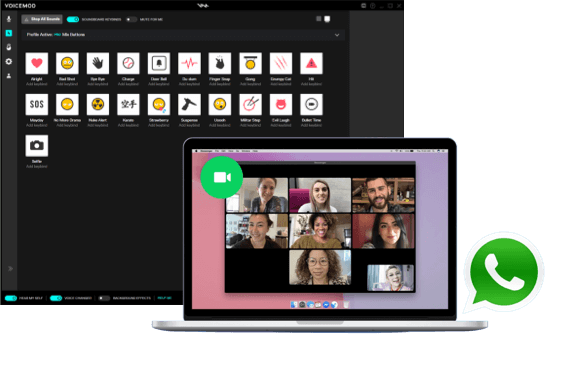 MAKE YOUR VOICE CLEARER
Want to go a bit more simple with your WhatsApp PC voice changer? The Voicemod Clean Voice feature is just the thing for you! Activate this setting to remove all crazy voice filters and simply boost your natural voice — balance audio levels, reduce background noise, and sound better than ever. No fuss!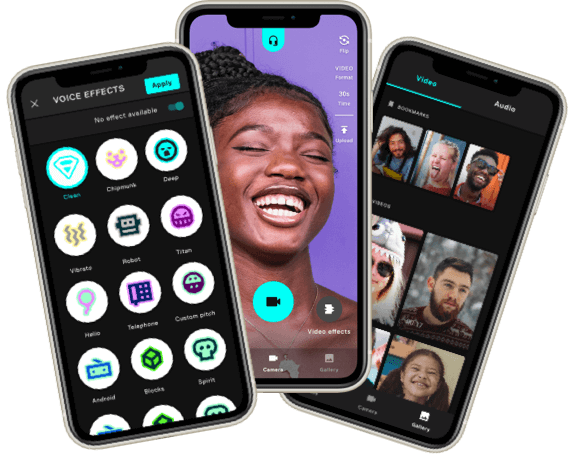 Voicemod Clips for WhatsApp Mobile
Want to share funny voice filters and sound effects on WhatsApp mobile? Check out our mobile app, Voicemod Clips, and create your very own funny videos using classic Voicemod sounds! Try on voices, record yourself, and share them anywhere. It's also perfect for creating videos to share on social media seamlessly from your phone!
How to use Voicemod with other games & apps
if(is_admin_bar_showing()){ ?> } ?>