How to use a Voice
Changer on Omegle
Use the Voice changer on Omegle following these 4 simple steps:
Download Voicemod and configure it correctly on your PC by selecting your main microphone as the input device in the application.
Make sure that the "Voice Changer" toggle at the bottom of the window is turned on.
Browse the library of voice filters and soundboards and assign your favorites to keybinds if you wish.
Open Omegle website and ensure that "Microphone (Voicemod Virtual Audio Device)" is selected as your default Windows input device so that Omegle detects it.
Done! You are ready to meet random people from anywhere in the world. Enjoy!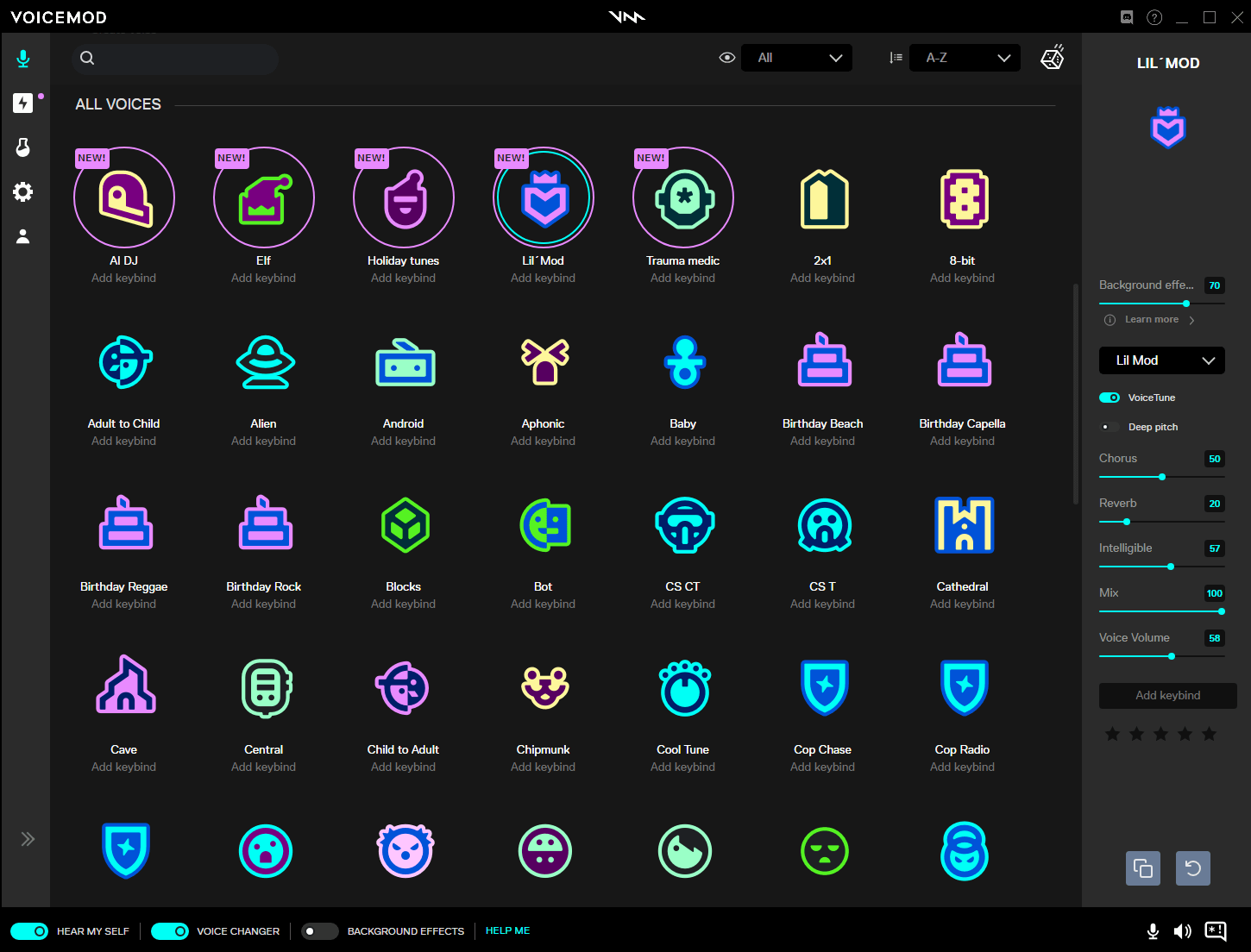 BREAK THE ICE WITH SOUND EFFECTS
Imagine opening your window chat and start a conversation about anything with a stranger miles aways from you. Don't worry about breaking the ice because we have the best solution for that: Voicemod Soundboard! Just select your favorite sound effect and add a random scream, a gong sound or a door bell sound to your chat. Prank them and have a laugh! Upgrade your experience in Omegle with the meme soundboard.
Looking for more? Upload your own sounds in .MP3 or .WAV format and create your own soundboard to truly personalize the experience. Assign your favorites to keybinds so you can spam away and always land the memes on time — with Voicemod, the options are limitless.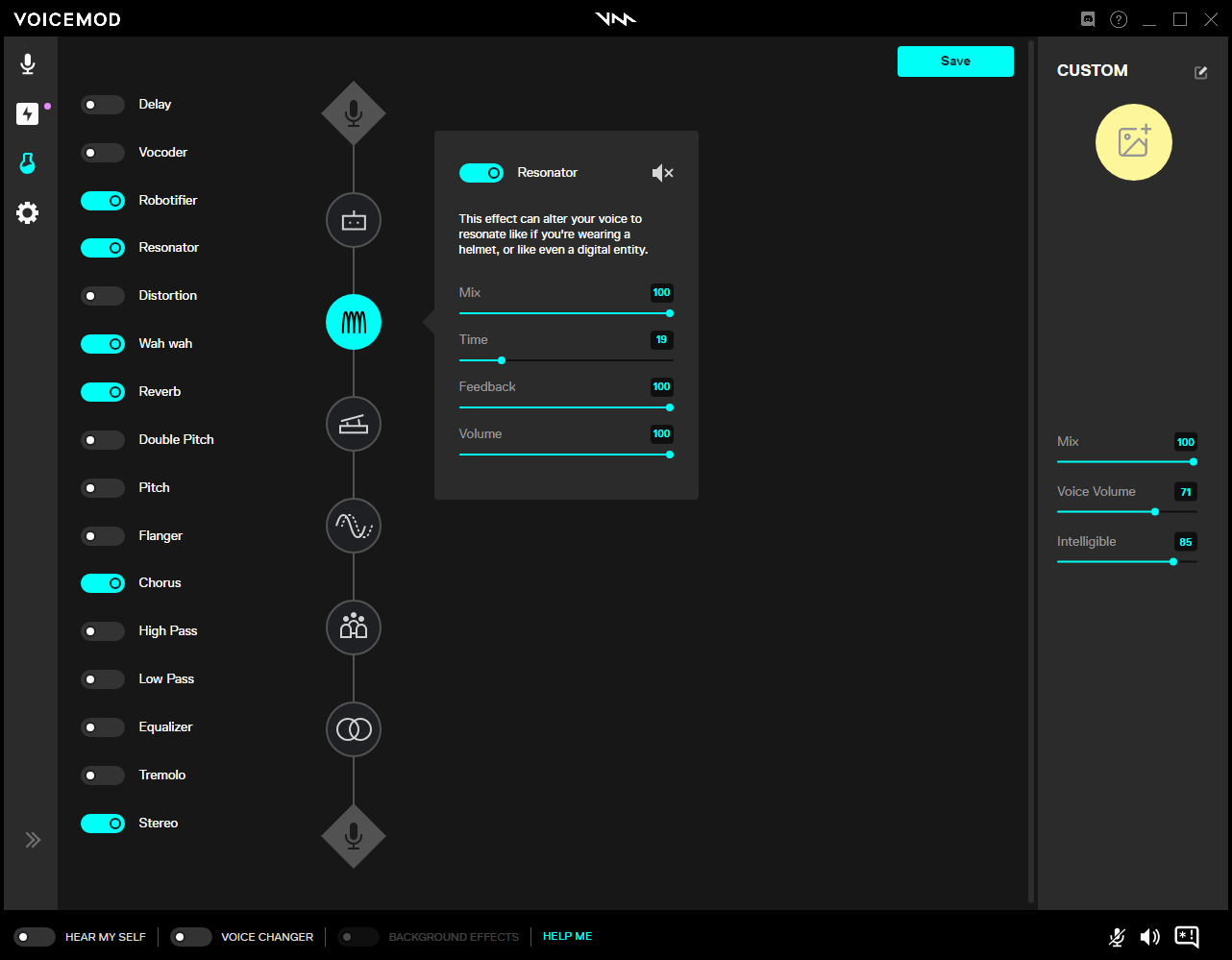 COME UP WITH YOUR OWN VOICE
If you are the creative type, you will enjoy the Voicelab functionality. With a selection of over 15 sliders and effects to craft your very own custom voice to use in-chat— emulate operators or simply go wild with something totally unique! Surprise them!
If you end up with a master piece, why not share it? Let other users download your Voicelab creations (or try out theirs!) by joining the community on Discord and visiting our
Voicelab library
ENHANCE YOUR MIC QUALITY
No one wants to be THAT person with the noisy mic in chat — so just clean it up! Our Clean Voice feature takes any microphone and improves sound quality by balancing audio levels and reducing background noise. Focus on team comms while we do the rest.
How to use Voicemod with other games & apps
if(is_admin_bar_showing()){ ?> } ?>