Voicemod's Voice Changer & Soundboard for Fortnite:
It's a Game Changer!
Fortnite,
Voicemod,
Game on!
Why is Voicemod the best voice changer for Fortnite Battle Royale? Easy! This external program works as a link between your mic and the Fortnite audio input. That's how it processes your voice in real-time so that you can totally immerse yourself in whatever character you want.
It's no competition: Voicemod is THE best voice changer for Fortnite, with more than 60 voices, like Alien, Android, Baby, Cave, Cop, and more.
How to Use Voicemod in Fortnite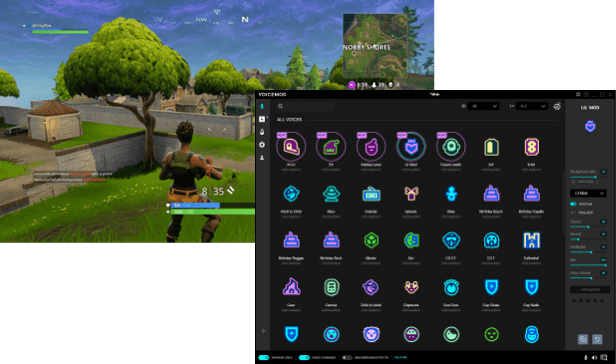 Download and open Voicemod on your PC. Open the app, turn on the "Voice Changer" toggle at the bottom.
Download and open Fortnite Battle Royale.
Go to Settings>Audio>Voice Chat>Voice Chat Input Device, and select Voicemod Virtual Audio Device microphone as your input device. Select Apply.
Done! All that's left to do is to choose any voice or sound effect you want in Voicemod and start using it with your squad in Fortnite.
You've Never Gamed Like This Before
Enhance your voice, become someone else, shock your squad. Whatever you do in Fortnite, do it with Voicemod's free voice changer and soundboard. Become a master imitator with a selection of one-of-a-kind voices. Get laughs from your buds in the lobby or in the game. The choice is yours–and the choices are endless!
The Ultimate Soundboard for Fortnite!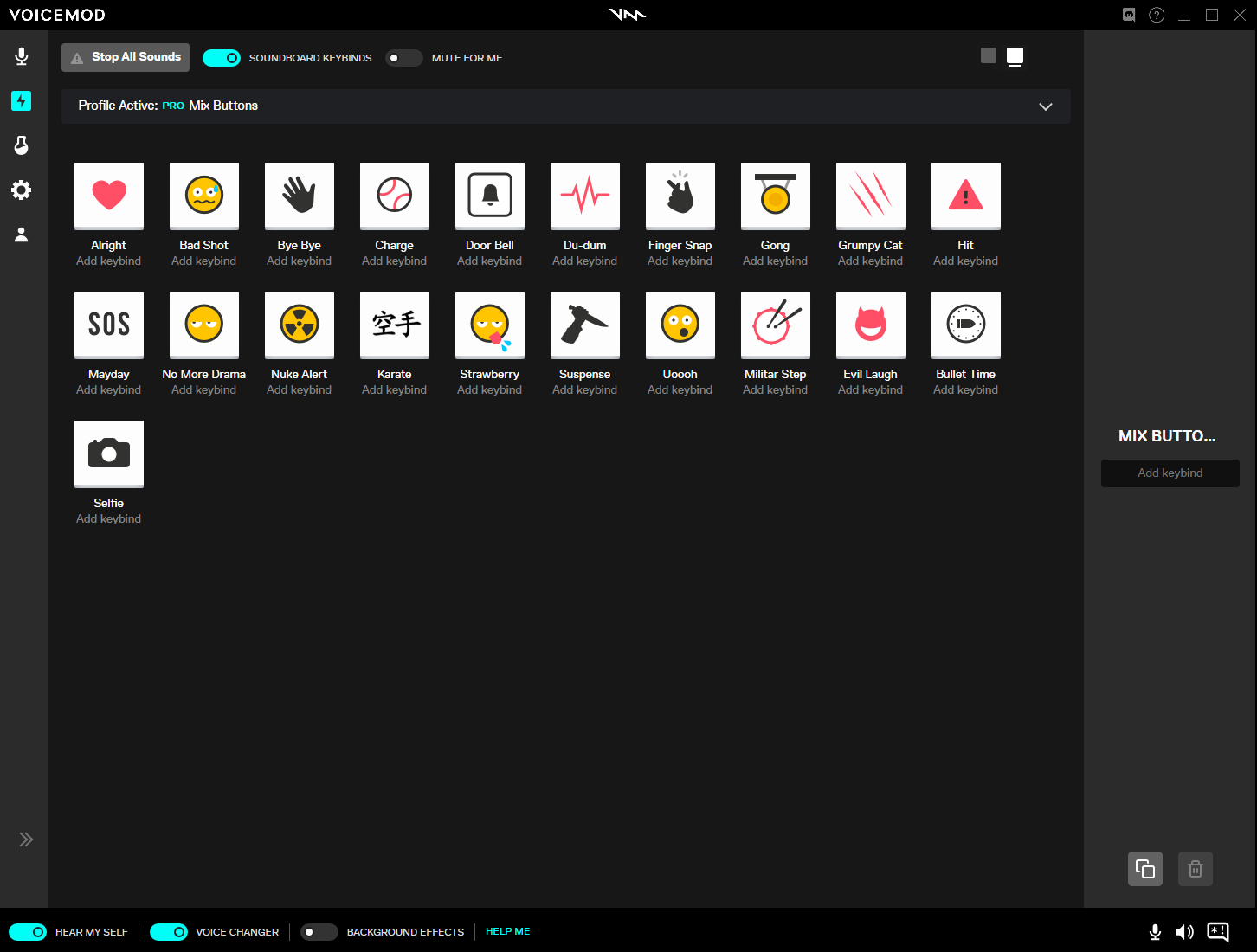 The fun doesn't stop at voices! Blast your Fortnite group chat with hilarious sound effects, like an air horn, fart sounds, anime, and so much more from Voicemod's free soundboard. You can even upload your own sounds and memes from Tuna, our community-generated sound library, or from your own PC. Fair warning: Your Fortnite chat will never be the same again after using Voicemod's soundboard.
The best sound effects from the best soundboard for Fortnite, at the touch of a key! Unleash your soundboard to create meme-worthy moments with your friends.
How to use Voicemod with other games & apps
if(is_admin_bar_showing()){ ?> } ?>