April Fool's!!
Prank your friends and create entertaining content this April Fool's Day with Voicemod's free soundboards and real-time voice changer. Our software is compatible with WhatsApp, Discord, Skype, or Facebook Messenger, giving you endless possibilities to get creative and have a blast.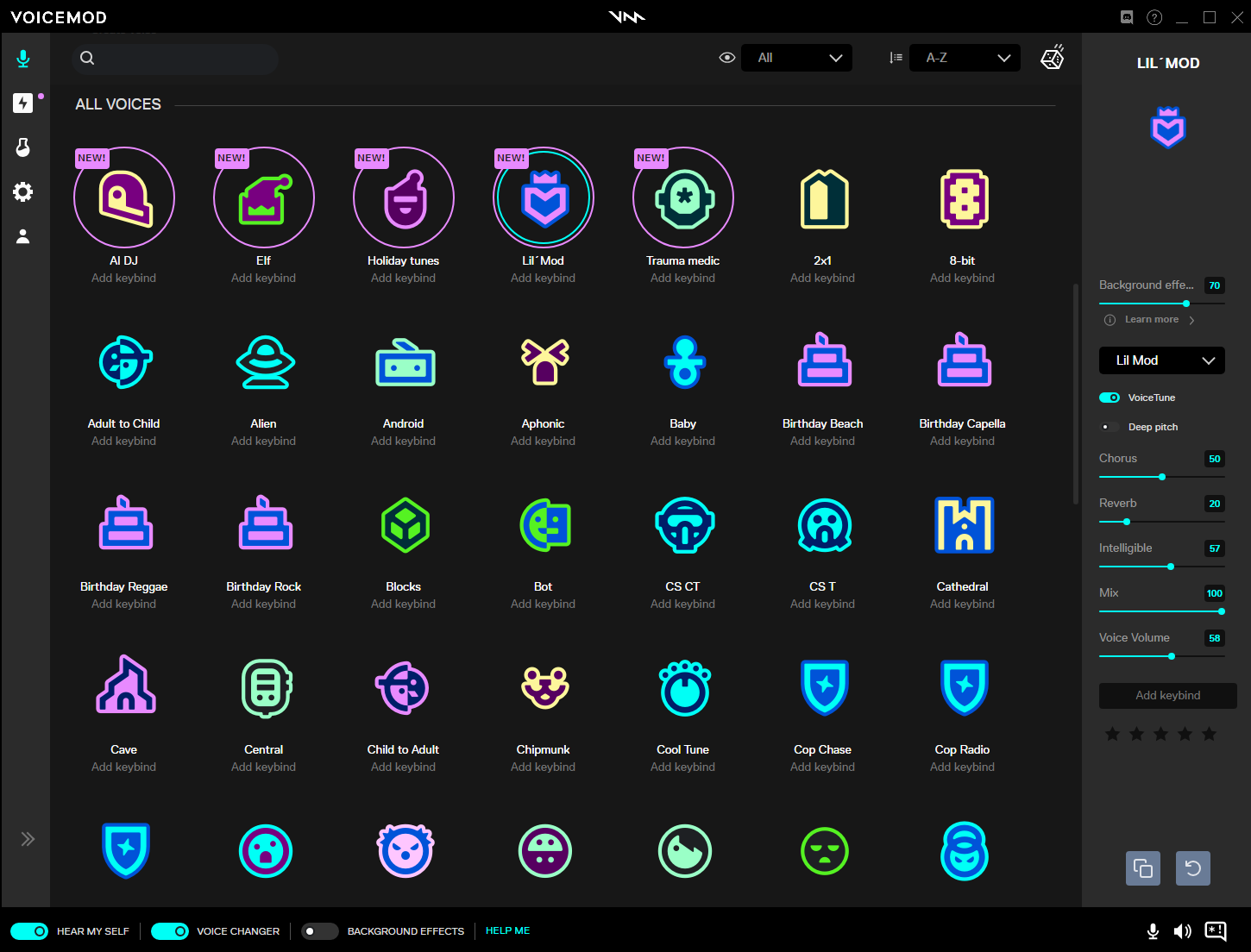 Get your pranks Voicemod-ready
✅Download, install, and open Voicemod on your desktop. 
✅Select your microphone in the audio settings. 
✅Go to your preferred communication app (Discord, Skype, Facebook Messenger, or WhatsApp).
✅Choose a voice or sound effect.
✅Start pranking!
The joke's on you… If you're not using the Prankster soundboard!
We take April Fool's Day seriously. That's why we created the perfect soundboard to help you nail all your jokes this day and any other day of the year. Our Prankster soundboard is packed with over 30 hilarious sound effects, specially chosen from our community's top requests. 
Did your friend tell a bad joke? Chime in with a slow clap, a sad trombone, or crickets. Drive your group crazy with fake Discord notification sounds or a phone going off. Assign your favorite sounds to keybinds so that you can use them on the fly for perfectly timed jokes.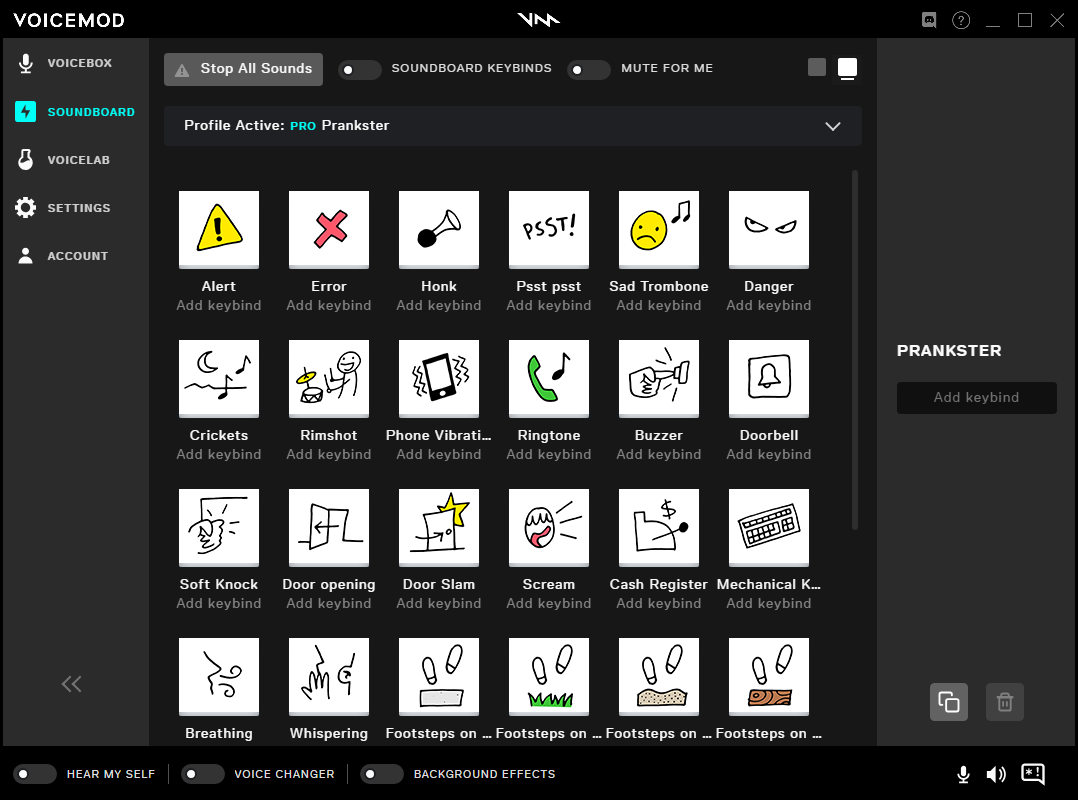 How to use Voicemod with other games & apps
if(is_admin_bar_showing()){ ?> } ?>