How to set up Voicemod voice changer in TikTok Live studio
You just need to follow the steps below to set up the voice changer with TikTok Live Studio: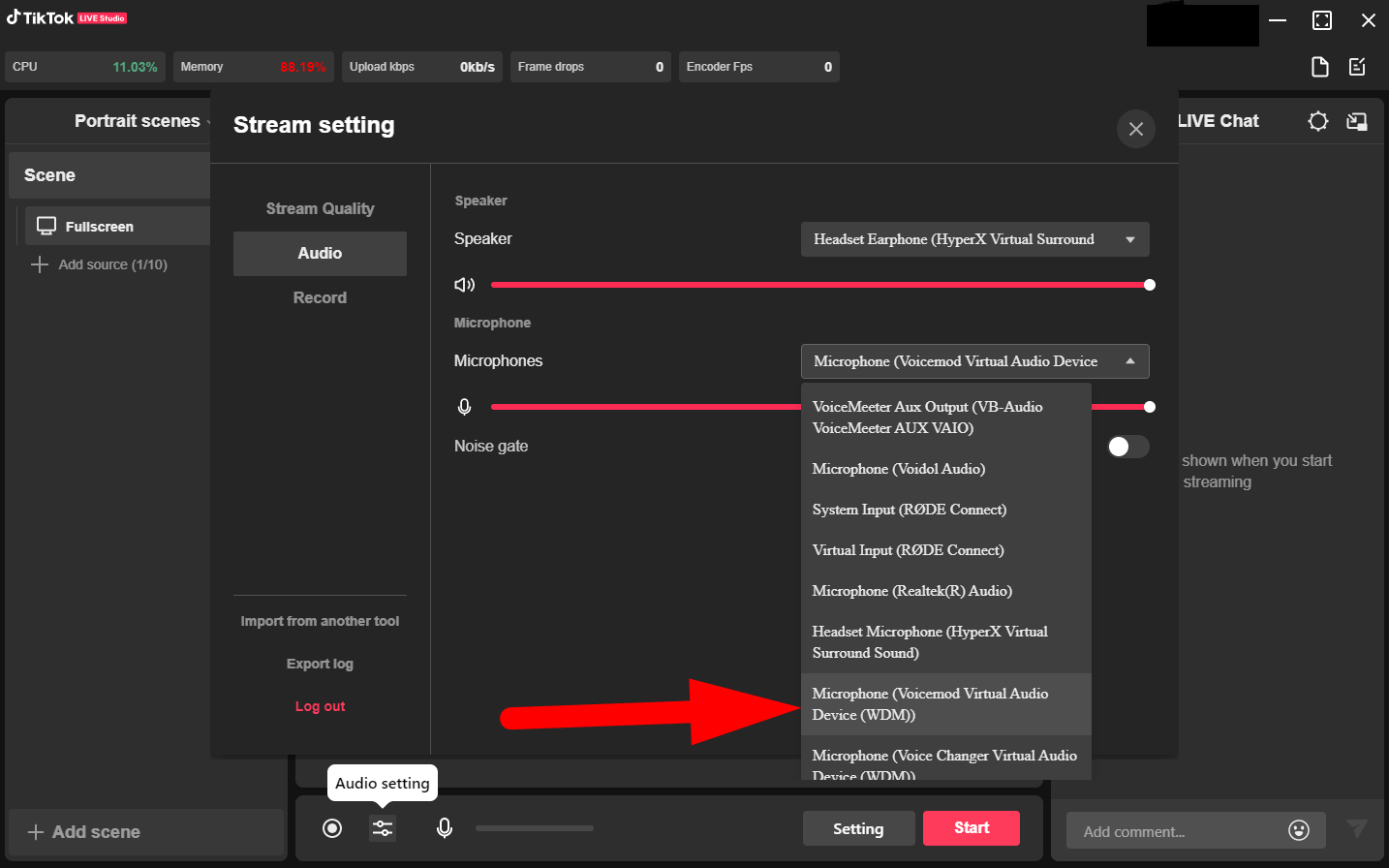 Download Voicemod app by clicking the button on this page and install it on your PC.
Open Voicemod and enable the options Voice Changer and Hear Myself at the bottom of the window. Now go to the left hand side menu and click on Voicebox to browse the different voice effects available. You can also go to Soundboard and select the sound effects of your choice.
Now go to TikTok on your PC and log in. You'll see the option to download TikTok Live Studio. Click Download and open it on your PC.
Once in TikTok Live Studio you just need to go to the Audio Settings and select Microphone Voicemod Virtual Audio Device as your input device. And you're done! Try to stream with your voice changed and have some laughs with your followers.
Choose the best voice effect for TikTok
Live Studio
You want to sound like a robot or a demon in one of your streamings? Or maybe you want to surprise your audience with a tuned voice and sound like a pop star? In Voicemod you will find tons of voice changers for TikTok Live Studio. Choose the one you like and make the best of TikTok with a modified voice.
The surprise factor will make your TikTok account viral. Use a different voice for every video and make everyone laugh with Voicemod voice changer!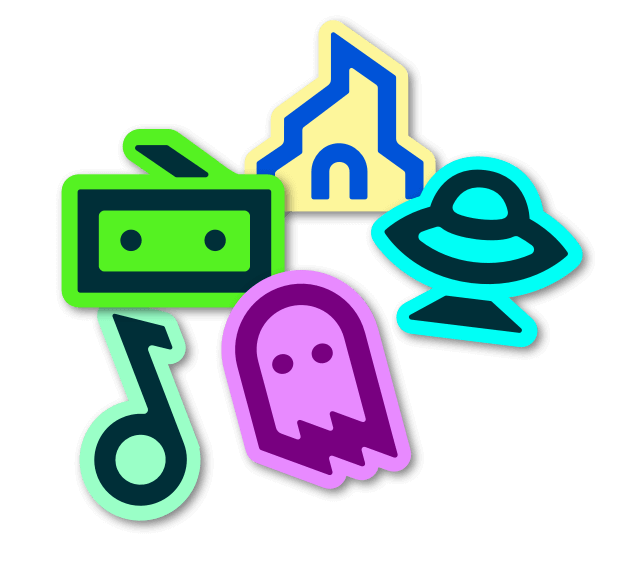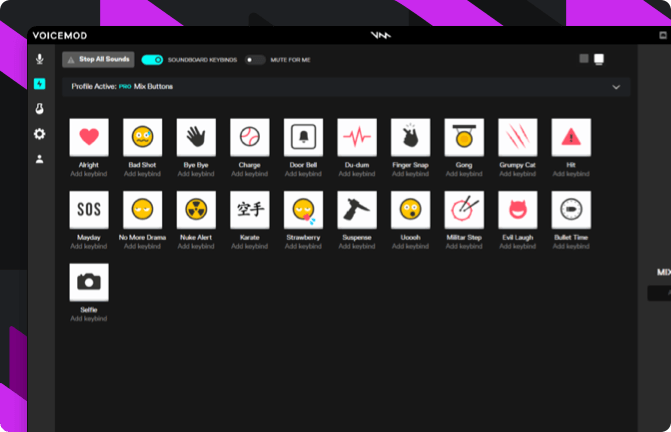 Try the soundboard for TikTok Live Studio
Now you know how to change your voice on TikTok Live Studio, but Voicemod has more to offer. Open Voicemod on your PC and select Soundboard on the left menu. You will see tons of sound effects grouped by theme. Choose the effect of your choice and just play it during your live session on TikTok. A door closing, a bell ringing, a lion roaring, or any other sound you can imagine!
You can also upload sound clips from your PC directly to Voicemod app and assign your favorite ones to keybinds for easier access during your TikTok streaming.
How to use Voicemod with other games & apps
if(is_admin_bar_showing()){ ?> } ?>