How to Make a Darth Vader Voice Changer 
First thing's first: To recreate the iconic Darth Vader voice effect, you're going to need access to Voicemod's Voicelab feature in our desktop app. This is an exclusive feature for Pro users that is super easy to get and totally worth it if you want to recreate the most epic character voices. To upgrade to a Pro user, download and open the Voicemod desktop app and click "Get Voicemod Pro!" in the bottom right of your screen.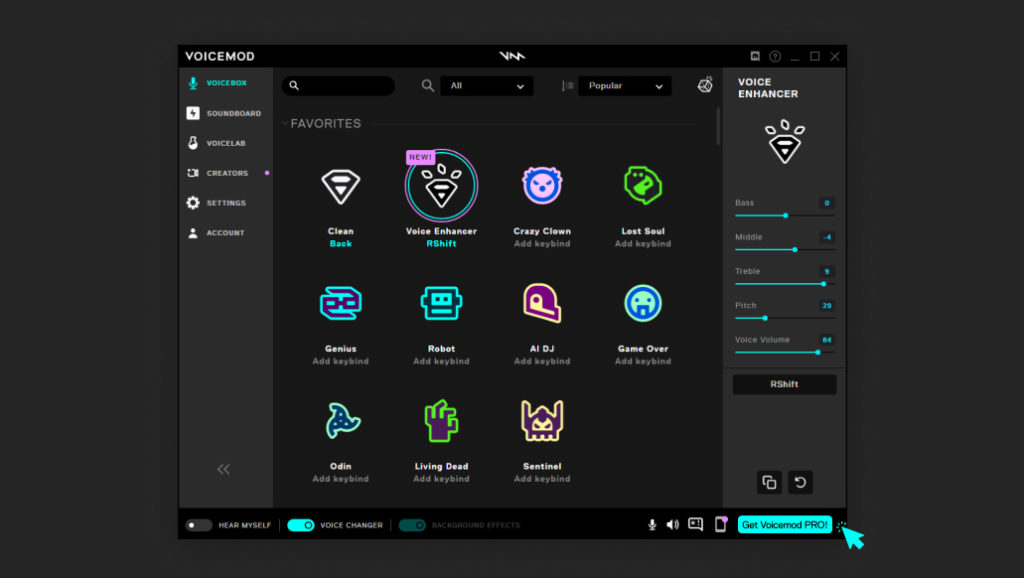 Once you have access to the Voicelab, you can download the voice here. Or, watch the video below if you want to learn how to create it yourself–or if you're just curious about how we do it 😎 
Learn more about how to use our real-time Fortnite voice changer.