How To Do a Dragon Voice With a Voice Changer
"All the dragons roar as one…" This will definitely be true once you and your friends try our dragon voice changer. Whether it be to enhance your TTRPG sessions, make your streaming content more entertaining, or just to mess around with your friends, you can do a dragon voice with our real-time voice changer. Here's how to sound like a dragon: 
1. Download and open Voicemod on your desktop.
2. Once you're all set up, head into the Voicebox.
3. Select the Custom Pitch voice. Make sure you enable "Hear Myself" and "Voice Changer" at the bottom of the screen.
4. Change the parameters until you have the voice you want. For reference, these are the parameters used to get the dragon voice in the video below: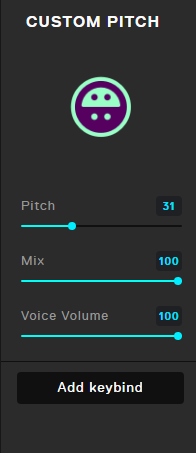 5. Try the voice in real-time! Feel free to throw in some background noise and sound effects with our soundboards.