#1: Marvel's Midnight Suns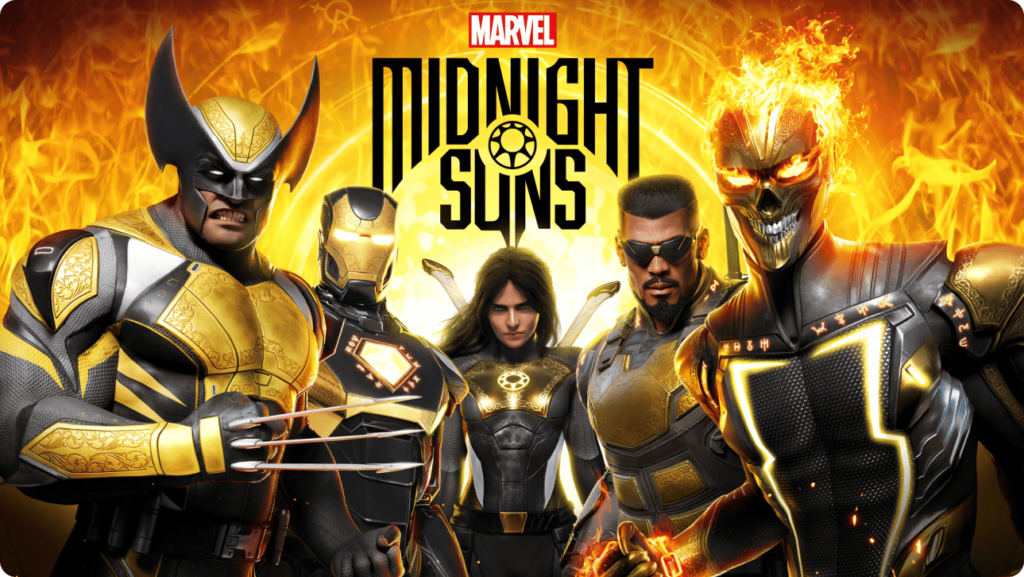 Developed by Firaxis in collaboration with Marvel Games—and published by 2K—Marvel's Midnight Suns is a tactical RPG set in the Marvel Universe at its darkest, with lots of supernatural elements sprinkled throughout. You'll take on the role of The Hunter, a legendary demon slayer and customizable superhero with a mysteriously dark past and more than 40 different superpowers to choose from. Your mission will be to get a team of Marvel's mightiest heroes and attempt to Lilith, Mother of Demons, who forged a dark alliance with Hydra and is trying to complete an ancient prophecy and summon Chthon, her dark overlord. Dark!
The roster of playable characters is suitably impressive. In addition to the Hunter, it includes a healthy mix of your more supernaturally inclined heroes, like Ghost Rider, Blade, Morbius, Doctor Strange, Scarlet Witch, and Runaways alumna Nico Minoru; and your more conventional fan favorites, like Iron Man, Captain America, Hulk, Captain Marvel, Spider-Man, Venom, Wolverine, Storm, Magik, and Deadpool. Before the start of every new mission, you'll be able to select three or more of them to accompany you into epic card-based combat battles.
It's morbin' time
Marvel's Midnight Suns is a single-player game, but some single-player games can be made into an even more unique and memorable experience when you play them with a group of friends. Get on a Discord with a bunch of them and a game like this on release day and you have the makings of a Friday night for the ages. And if you really want to take your streaming party to a whole new level, there's no better way to get into character than with Voicemod's free voice changer for Discord.
Voicemod lets you change your voice in real time with a metric ton of voice filters. You can make your live-streamed gaming session even more entertaining by adding background effects to amplify the experience or go even further and fire up the Voicelab. Use our voice simulator to take Marvel's Midnight Suns to the next level of immersion so that when you take Morbius into battle, it will truly be morbin' time.