7. Subscribe to Partners and Affiliates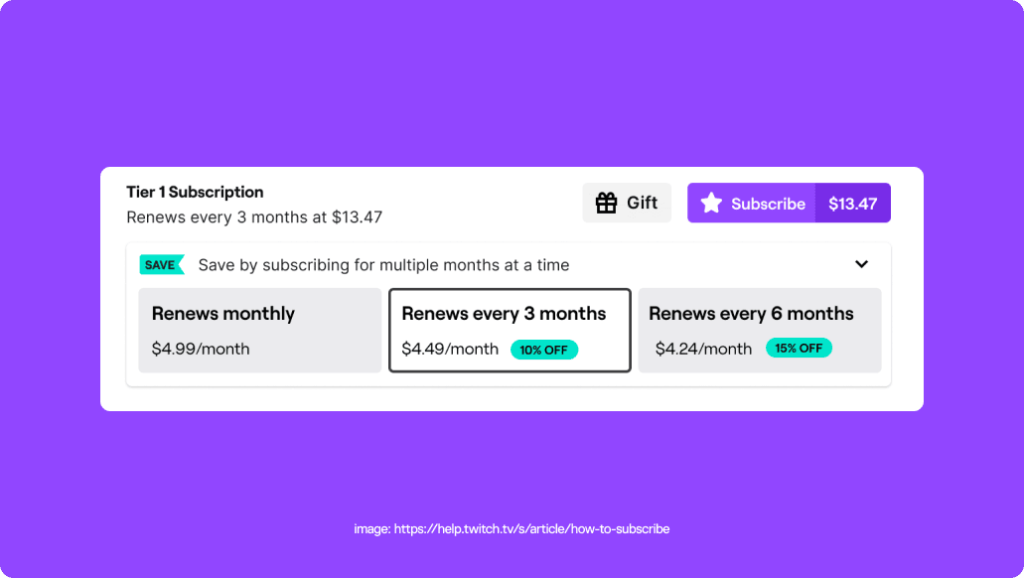 If you want to make a more regular commitment, and your favorite streamer is a Twitch Partner or Affiliate, you can subscribe to their channel. Some of the benefits of subscription are access to custom emotes that can be used across all of Twitch, loyalty badges, and other perks such as ad-free viewing if the creator has enabled this.
A subscription is a recurring monthly donation, which you can set up using a credit or debit card, Twitch gift cards, PayPal, Amazon Pay and various local payment options. Click on the Subscribe button on the channel page to choose the tier you want to subscribe at.
If you have an Amazon Prime Gaming membership, you can subscribe to one Twitch account for free every month—just redeem the free subscription as your payment method. The streamer will still earn money from this.