Enhance Your Digital Persona
With Voicemod X Animaze!
You read that right: Voicemod has teamed up with Animaze to give all users
access to Voicemod directly from Animaze. This new Voicemod plugin empowers
anyone to create a complete digital avatar that's metaverse-ready.
How to Use the Voicemod Plugin
With access to hundreds of Voicemod voice filters, Animaze
users can enter an entirely new era of online interaction,
whatever their needs may be.
Level up your roleplay
Create an unparalleled immersive experience in
your TTRPG with a voice transformation as epic
as your virtual appearance.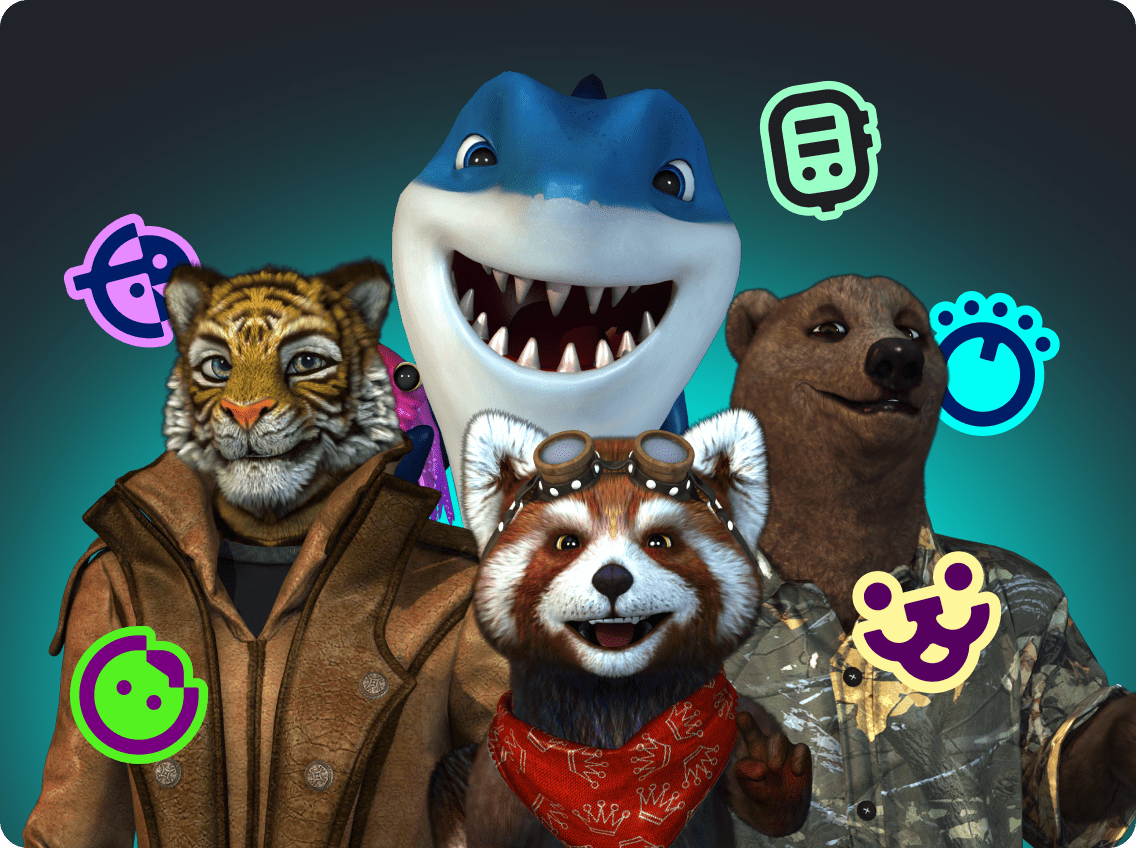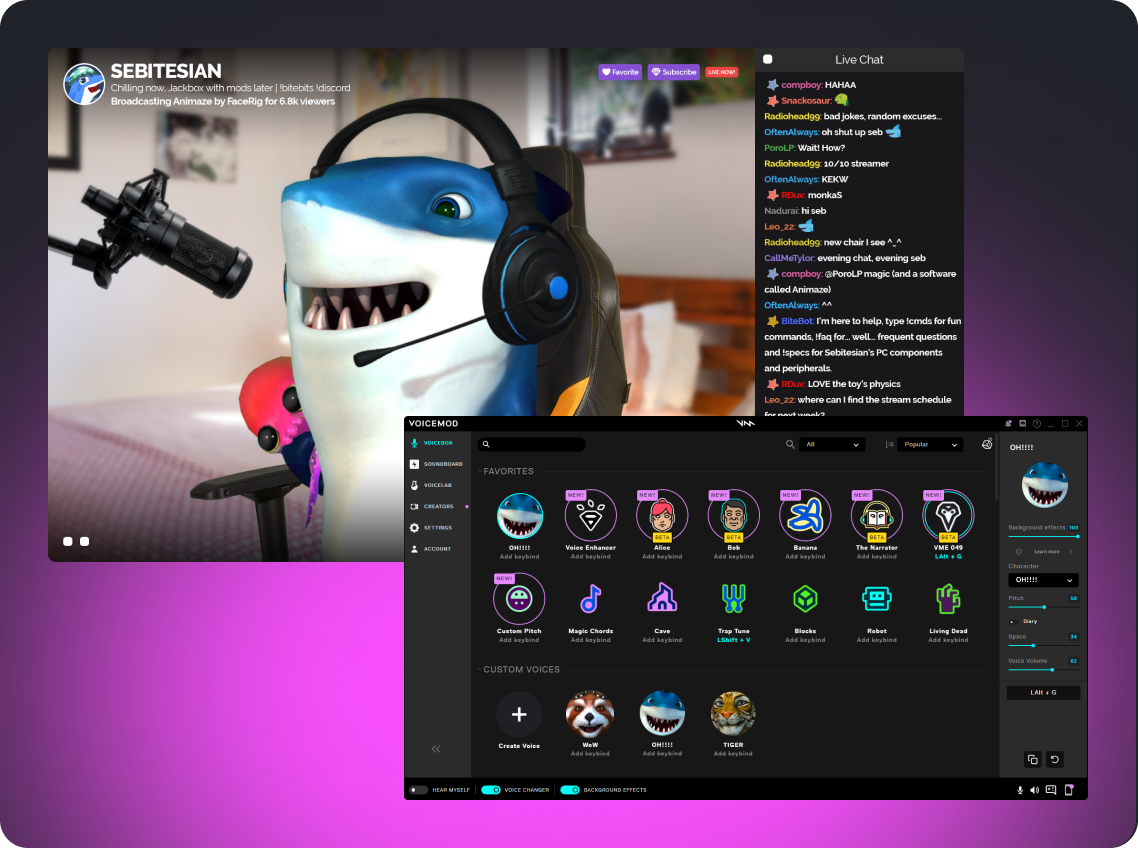 Enter the metaverse
Decide who–or what–you want to be
in the metaverse!
Explore different Voicemod filters to get
the perfect voice for your digital avatar.
Impress in every
Zoom call
Add a bit of fun and lightheartedness to your
Zoom calls by pairing Animaze's avatars with
a hilarious Voicemod voice filter.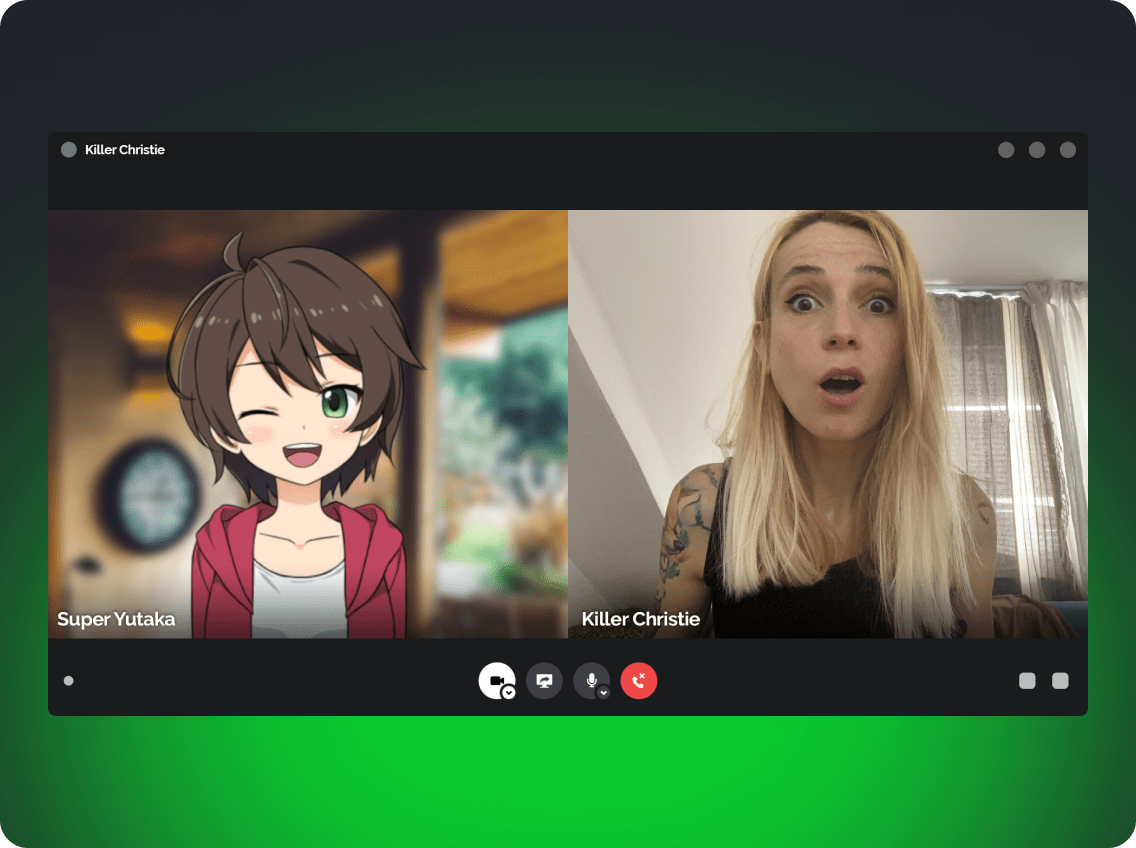 How to use Voicemod with other games & apps
if(is_admin_bar_showing()){ ?> } ?>